Location
924 NW 38th Street
Lawton, Oklahoma  73505
(ph) 580.355.7655
(fax) 580.355.4033
Monday – Friday
9:00 a.m. – 5:30 p.m.
Saturday
10:00 a.m. – 4:00 p.m.

Lawton Medi-Equip is a fully accredited supplier for sales and rental of medical equipment and products.
We are fully accredited by the Joint Commission Accreditation Healthcare. As a service of Comanche County Memorial Hospital, we offer a full range of equipment and products to meet the needs of our patients and friends.
Lawton Medi-Equip can answer your questions about filing insurance, buying products with a prescription and other inquiries. Our knowledgeable staff is available to answer questions, provide additional information, or help located hard to find items!
Call 580.355.7655 or 580.355.7665 or email us expert@lawtonmediequip.com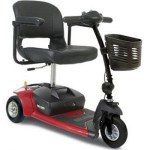 Medical Equipment
Lawton Medi-Equip offers a full line of wheelchairs, scooters, hospital beds and walkers as well as home oxygen therapy units.
Products include:
Hospital Beds
Wheelchairs
Bedside Commodes
Aids to Daily Living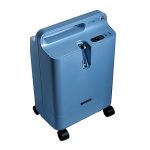 Oxygen
Until now, oxygen concentrators have been very similar – heavy, bulky, noisy, or require frequent maintenance. EverFlo from Respironics is a unique stationary concentrator that delivers the features homecare providers want and patients deserve.  EverFlo reduces operating costs with a design that is:
Products include:
Lightweight – only 31 lbs
Smaller and sleeker
Easy to store and transport
Low maintenance
Quiet
Simpler for patients to use and maintain

Sleep Apnea
We have CPAP and BiPAP products as well as other oxygen related products and services for your comfort and needs.
Products include:
CPAP & BiPAP
Humidifiers
Pulse Ox Testing
Mask Selection

Ambulatory Aids
Our range of products are designed to help you be independent and move freely, including crutches and walkers.
Products include:
Rollators
Walkers
Canes & Crutches
Knee Walkers

Diagnostic Tools
We have a large selection of the diagnostic tools needed to provide excellent care, including stethoscopes and blood pressure cuffs.
Products include:
Stethoscopes
Blood Pressure Cuffs

Uniforms & Scrubs
We are one of the largest retailers of medical uniforms in Southwest Oklahoma. We carry a large range of styles and prints for uniforms, scrubs, and shoes.
Brands include:
Cherokee
Peaches
Dickies
Carhartt
Wink

Foot Products and Footwear
Products and services now available by Board Certified Pedorthist Matt Hudson.
Services include:
Comprehensive foot assessment
Custom-made shoe inserts
Specialized foot products such as socks, lotions, creams and soaps
Diabetic foot care
Fashionable diabetic footwear (products)