Life in Southwest Oklahoma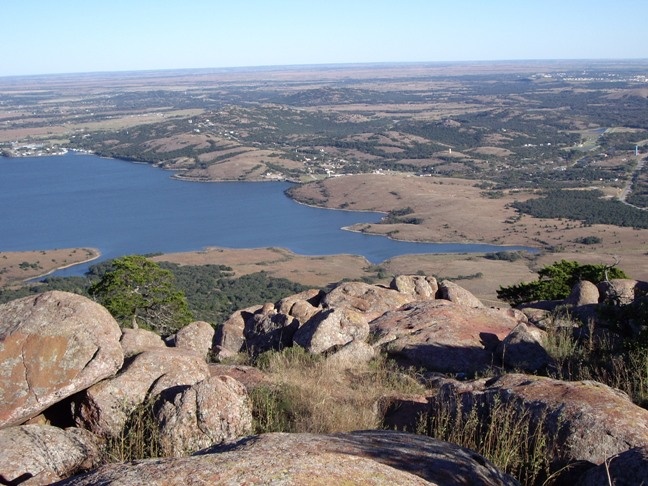 About Lawton
Lawton is the fourth largest Metropolitan Statistical Area and serves as a prominent shopping, medical, recreational, educational, and religious center for the region. Lawton is less than an hour's drive from Oklahoma City on Interstate 44, and less than 200 miles from Dallas, Texas.
The City of Lawton is committed to the long-term economic development of our state, bringing new businesses on a continual basis and helping existing businesses grow and expand.
Lawton is nestled within 15 miles of the Wichita Mountains Wildlife Refuge. The 59,000 acres of natural grasslands provide habitat for bison, elk, deer, and longhorn.
Over 22,000 acres are open to the public to enjoy water sports, hunting, hiking, sailing, climbing, fishing, and camping.
For more information visit Wichita Mountains Wildlife Refuge.
Lawton Schools
Lawton Public Schools (LPS) includes 26 elementary, four middle, and three high schools. Athletic programs are successful with many state championships and several graduates play in the NFL and MLB.
State Leaders
All three of LPS' high schools are participants in the National Mathematics and Science Initiative (NMSI) program, making Lawton schools a state leader in promoting student participation in science, technology, engineering, and mathematics.
Private School Options
In addition to LPS, Lawton has multiple private schools with several smaller school districts within 30 miles of Lawton.
Higher Education
Lawton is also the home of Cameron University, a four-year, state-funded university. Cameron offers more than 50 degrees, to include a four-year nursing program through a collaboration with the University of Oklahoma Health Sciences Center College of Nursing.
Check out our Residency YouTube Channel!
For more about Lawton, visit the Lawton-Fort Sill Chamber of Commerce website